High Speed Premium VPN & SSH SSL/TLS Server
Make Your Connection More Secure and Unblock All Sites With SSH Account
Create Account
Advanced Security
We protect your Internet connection by encrypting your data so you can safely surf the web whether you are at home, work or in public.
Digital Privacy
Surf the internet privately while keeping your real IP hidden. Keep your location safe and stop your internet service provider from spying on you.
Liberty
Avoid annoying censorship and access any website, app or channel safely. Make your way around any limitations and enjoy a free internet.
Tips
To get the maximum speed of connection choose the location nearest to your country.
Server Reset : 00.00 & 12.00
We add some region server you can create , for best performance choose server nearest your country.
SSH Server
Support SSL/TLS
16 Server Available
Shadowsocks Server
Support SSL/TLS
8 Server Available
V2ray Vmess/Vless
Vpn which focusing to provide privacy.
64 Server Available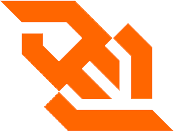 SSH Websocket
Tunnel SSH Over Websocket.
12 Server Available
SSH 3 Days
Support SSL/TLS
20 Server Available
SSH 7 Days
Support SSL/TLS
10 Server Available
SSH 30 Days
Support SSL/TLS
8 Server Available
V2ray Vpn Server
Vpn which focusing to provide privacy.
8 Server Available
Wireguard VPN
Fast Modern VPN
8 Server Available
Shadow Socks
Faster And Secure
8 Server Available
Open Vpn Server
Openvpn Premium
8 Server Available
L2TP Vpn
Better Security IPsec Support
4 Server Available
Servers Around The World
Choose from over the world locations throughout Asia, Europe and The Americas.
99.99% Uptime
We built our servers to support millions of connections with ease, so you don't have to deal with annoying disconnections.
Blazing Fast Speeds
We take pride in offering gigabit speeds for your download, streaming, viewing, and surfing pleasure.
Guaranteed Privacy
Our system is independently managed and created without the ability to log user data or activities. So your information never reaches a third party.
Encrypted Connection
When you connect to a public-access WiFi, your details and activities can be tracked and monitored. Our Server encrypts your connection to keep it safe.
Do I Need a VPN?
Did you know that when you connect to the internet, your personal information and online activities are made known to your internet service provider and basically anyone who bothers to look. A virtual private network (VPN) connects you to the internet via its secure servers. Once connected to a VPN server, your connection and identity are encrypted so no one can spy on your activities. With intrusive surveillance, and deep package analysis on the rise, everyone needs a VPN.